Remembering Austin Williams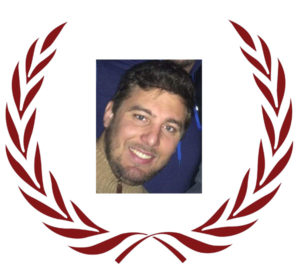 Austin Caleb Williams, 25, of North Potomac, MD, passed away at his home on Sunday, May 27, 2018. Beloved son of John and Karlene, loving brother to Dake, Bret and Jenna. Also survived by many loving aunts, uncles and cousins in Wisconsin, Illinois, Florida, DC and Virginia. Austin had many loving and supportive friends that were part of the Quince Orchard Community where he was a 2011 graduate of Quince Orchard High School and member of the wrestling and baseball teams.
Austin earned an Associate degree at Montgomery College and was completing requirements for entrance into the Hospitality and Tourism Management Program offered through the Universities of Shady Grove. He was most recently an employee at Domino's Pizza.
A memorial service honoring Austin, will be held Friday, June 8, from 6-7 PM at Quince Orchard High School auditorium, 15800 Quince Orchard Rd, Gaithersburg, MD, 20878, with a reception to follow immediately afterwards at the school.
In lieu of flowers, memorial contributions may be made in Austin's name to any of the following organizations:
Services entrusted to Value Choice Cremation & Funeral Care
To make a donation to QOHS Boosters  in the name of Austin Williams, click here: