Fall Fundraiser – Adults Only!
Come spend the evening with QO families and sample foods from local restaurants while enjoying live music by Rockville Station and a silent auction. Tickets are $25 per person if purchased before October 11th and $30 at the door.
October Concessions:
There are a few slots open for October's concessions. Please sign up to help if you can!
http://www.signupgenius.com/go/30e0c4daca62babf85-qoconcessions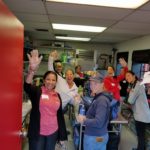 Join the Booster Club!
We are the organization that raises funds and supportsALL QO clubs and activities.We support over 39 athletic teams and 68 clubs/organizations. We allow our students access to cutting edge technology and programs. We promote programs that help unite our community of parents, staff and local businesses to support and encourage ourchildren.
http://qohsboosters.com/membership/join-now/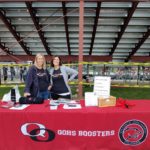 Any questions, please contact Jen Feinstein at qomembership@gmail.com